The BioLite uses patented thermoelectric technology to convert heat (from burning sticks – no expensive pre-packaged fuel) into enough electricity to charge up your phone or USB flashlight anywhere/anytime. In addition, it's also a functional camp-stove, so you can cook your meals while you wait on your phone to charge up.
This Sushi Making Kit has been designed so that everyone can make a sushi roll the very first time. The hardest thing to do as a beginner is to spread the right amount of rice. That's where this training frame will come handy which measures exactly the amount of rice you need to make a perfect role. There's also a non-stick rice paddle to help you spread the rice along the training frame. The last thing you need as a beginner is dealing with sticky rice all over your fingers as your trying to spread the rice. Then once the roll is made, cutting the roll evenly can be challenging for beginners. This is sorted with the help of the SushiQuik Roll Cutter which let's you evenly cut your rolls while saving your fingers.
The Fiskars stand-up weeder makes it easy to permanently remove dandelions, thistles and other invasive weeds without multiple applications of harsh chemicals. Just place the head over a weed, step down on the foot platform, and the four serrated, stainless-steel claws will grab the weed by the root for clean removal.
Twistep is an instant, multi-use step that helps your dog get in and out of your SUV easily. It attaches to the hitch receiver of your vehicle and stores under the bumper when not in use. Twistep provides your pet with lower-impact, lower-stress access into and out of a vehicle. Repeated jumping into and out of a vehicle can aggravate or even cause serious conditions like arthritis, leg injuries, back sprains and other spinal damage. And lifting a large dog into a vehicle isn't easy!
This easy-to-install retrofit kit brings a KOHLER touchless flush to almost any toilet. Once it's installed, just hold your hand over the sensor to activate the flush. No handle to touch means fewer germs to pick up or leave behind. Installation is simple and typically takes 10-20 minutes for the average person. 
The Blunt Metro umbrella radial tensioning system defies heavy downpours and gale-force winds of up to 55 mph.
Using a unique inter-folding process, the Paper Clinch fastens paper without the use of staples. You'll never have to worry about running out of staples again! 
No more fighting with spindle-type toilet paper holders that make it difficult to change rolls! This holder truly is easy to load thanks to independent spring hinges on each side.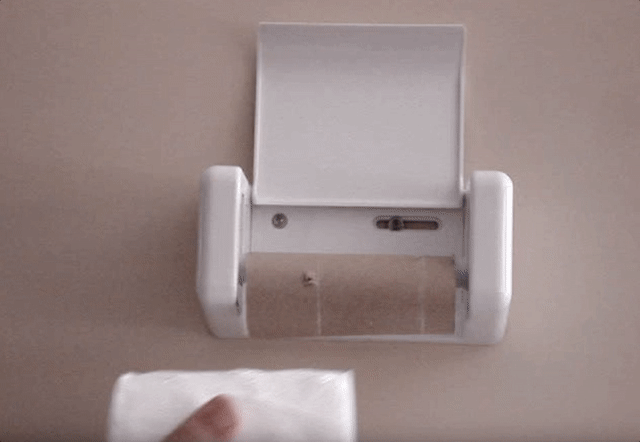 Looking for the perfect way to combine your love of Mexican wrestling and getting drunk? Well, the former probably goes hand-in-hand with the latter, but if you can't make it out to the ring, these masked Luchador bottle openers will spar with your favorite drink.
The Tick Twister removes the entire head of the tick without squeezing the abdomen to minimize the risk of infection. Removes ticks from dogs, cats, horses, and people without the use of chemicals. Comes with both a small and large tick remover.