A Must Have For Any Star Wars Fan…Yoda Bookend
Display a collection of sacred Jedi texts—or your favorite page-turners—with a little help from Master Yoda. The bookend's slanted design gives the effect of the revered Jedi Master using the Force to do the heavy lifting.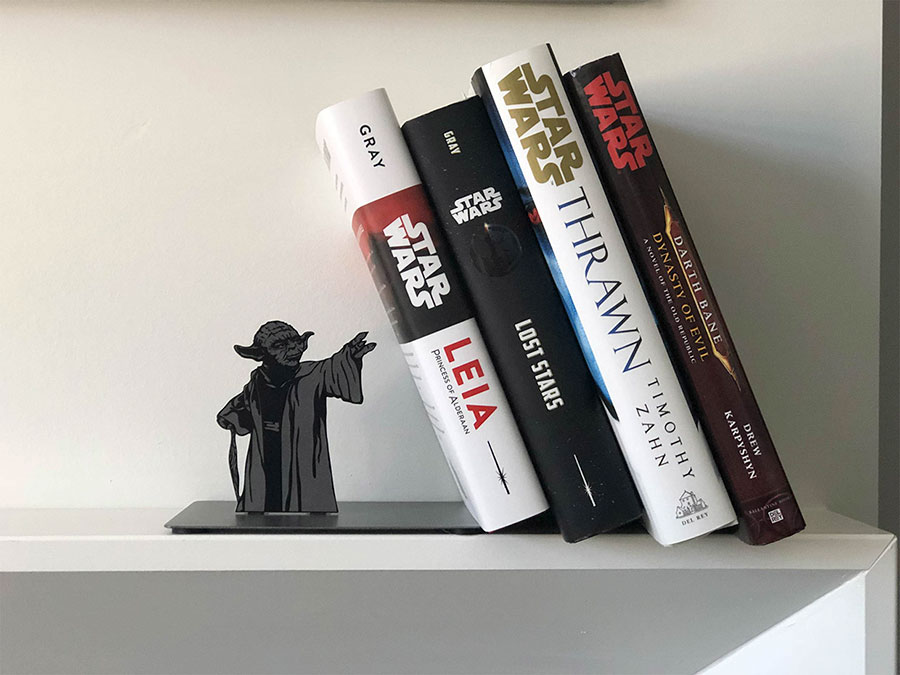 The Benjamin Franklin Electrici-Tea mug celebrates the Founding Father's experiments with lightning, and features a Currier & Ives 1876 hand-colored lithograph of Ben and his son. There is a notch at the top of the mug to hold the string of your tea bag – and the paper tag will hang down the side and become the kite at the end of Mr. Franklin's string. Ingenious!
Block The Black Hole Abyss Between Your Seat And Center Console Using The Drop Stop Seat Gap Filler
The Drop Stop prevents keys, phones, change, jewelry, makeup, bottle caps, pens, gum, and more from falling down The Carmuda Triangle.
Drop Stop's universal black neoprene casing is a completely streamlined gap blocker, almost invisible once you install it. You won't even know it's there. 
Perfect for anyone who loves listening to podcasts or music wherever they go, this tiny portable Bluetooth speaker is small enough to slide into your pocket yet manages to deliver an incredible degree of volume and sound clarity. It'll sync almost instantly for use up to 33 feet away, and the top-of-the-line battery promises four hours of continuous playtime. It also comes in five colors (black, gold, silver, gray, and pink) and includes a hand strap, micro-USB charging cable, and micro-USB to Aux cord.
Claim the throne as your own! The medieval times knight statue stands at the ready to dispense toilet paper. Hand-cast using real crushed stone bonded with durable designer resin, our wall mounted toilet paper holders arrive ready to hang by keyhole slots.
The most disciplined of his highness' servants, this Executive Knight Pen Holder holds a perpetual knee and a perpetual bow along with your writing (or smoking) instrument of choice. He also comes with a pen, so if you share the medieval man of valor's taste I guess you can just use that one too.
The Nachosaurus, A Dinosaur-Shaped Serving Dish For Chips
Host your next party with a roar with Nachosaurus! Modeled after a Stegosaurus dinosaur, this meal-time accessory will turn your next Taco Tuesday Jurassic, devouring chips and dip with style! Just stack your nachos and bring your very own stegosaurus (and your appetite) back to life! Includes a bowl for the primordial dip of your choice. Also great for french fries, popcorn, nuts, pretzels and most of your favorite snacks!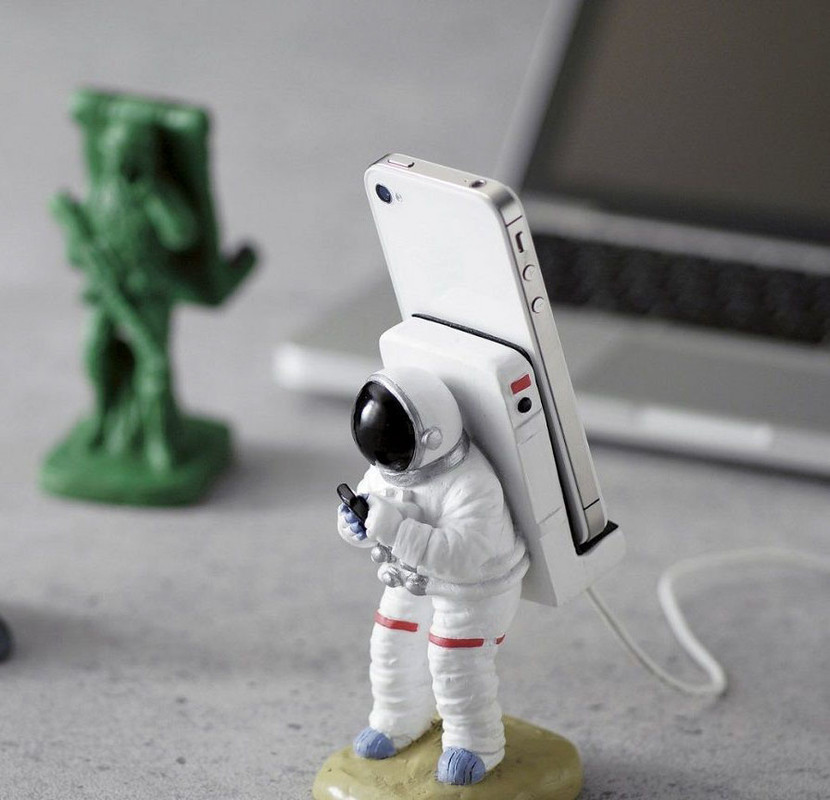 Saucemoto, A Device That Clips Onto a Car Air Vent Giving Convenient Access to Dipping Sauces
The Saucemoto dip clip to fit just about any type of vehicle's vent. You can use it in the front seats, or in the back seats to keep your kids from making a mess. As long as there is a vent to clip to, Saucemoto will work perfectly. Whether you're grabbing a quick bite on a long road trip, or trying to squeeze lunch in during a busy day, Saucemoto will make your life so much more enjoyable.
This is a great how-to device for learning, education and improving your lock picking technique. Give your lock picking some vision and realise your potential – you'll be picking locks in no time.