Keep this survival gear on deck, so you're ready for the unexpected — whether that's a natural disaster, the zombie apocalypse, or the end of the world.
Leatherman Signal Multi-Tool – This update to everyone's favorite multi-tool has all the tools you would expect, such as a combo knife, two pliers, wire cutters, screwdrivers, a saw, and hammer. But it's been updated to include a knife sharpener, fire-starting rod, and emergency whistle. Take it backpacking with you or toss it in your survival kit, and you'll never be unprepared. 
Survive Outdoors Longer Emergency Bivy – If your car breaks down, leaving you stranded on a backroad — or your heat goes out in a winter storm — you'll need something to keep warm. This emergency shelter reflects up to 90% of your body heat back to you, and the orange color makes you easier to spot in a search-and-rescue situation.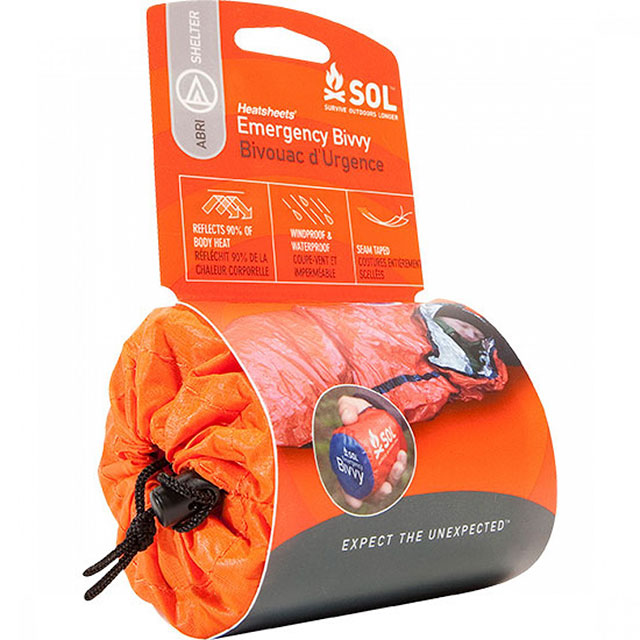 Tactical Military Grade Emergency Flashlight – When you've successfully escaped the first round of zombies (or your car breaks down), but night begins to fall, these tactical, military-grade flashlights will save you. Use it in spotlight mode to signal someone up to 600 feet away, or use floodlight mode for a broad beam to illuminate your surroundings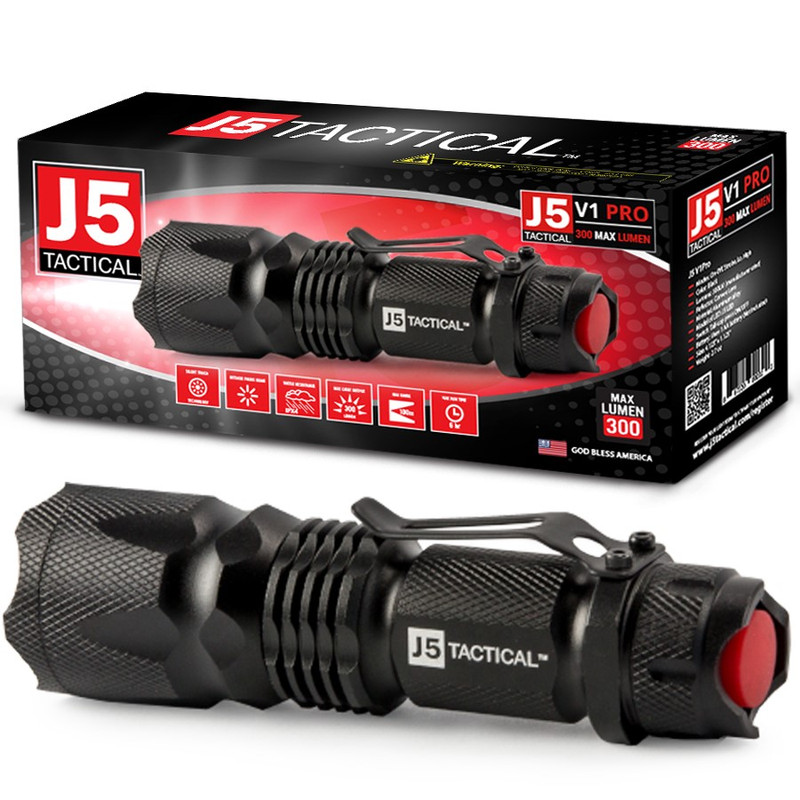 Seatbelt Cutter/Car Hammer – If you're in a car accident and you're trapped inside the vehicle, use the blunt edge of this tool to bust the glass. Then use the sharp edge to cut your seatbealt so you can break free.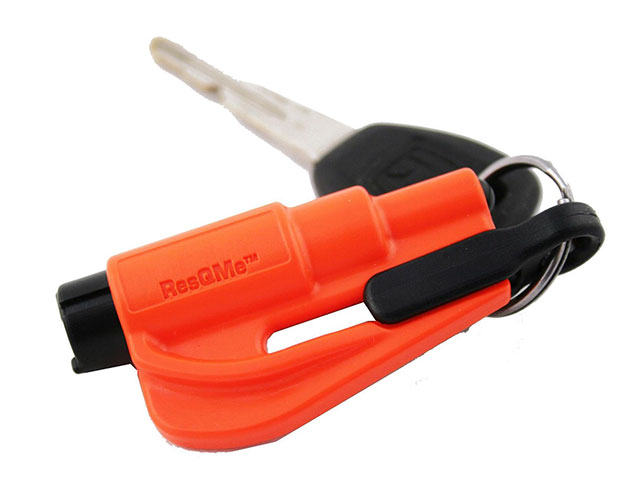 Ensure you're never caught unprepared in the wild by bringing along this survivalist's multi-tool shovel. The shovel can be dissembled for easy transport and conceals an array of 15 tools along the handle ranging from a hammer to a wire cutter.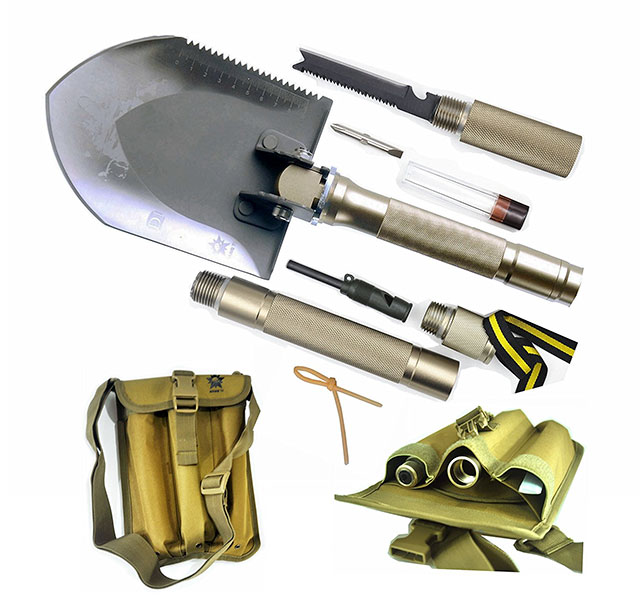 Stay alive when venturing into the great outdoors by studying up with the camping survival guide. This indispensable book will teach you everything from how to successfully attain sustenance to what plants can provide nourishment or potentially kill you.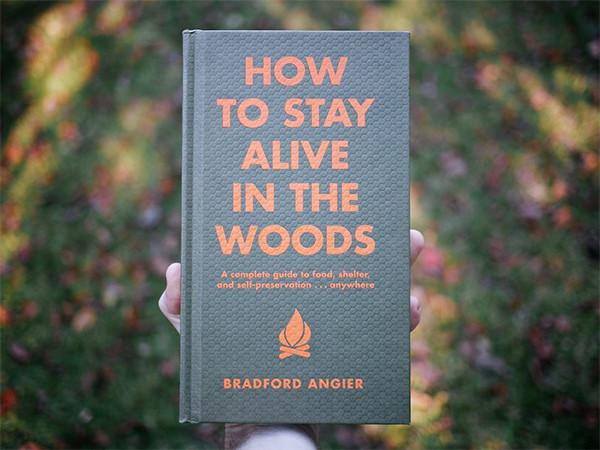 Buy These Matches If Your Life May Depend On Starting A Fire The Titan Stormproof Match Kit boasts some of the longest-burning windproof and waterproof matches around. Each match has a 25-second burn time, will fire up in the harshest conditions, and will relight even after being submerged in water. 
Durable Solar Panel Charger – Charge with the power of the sun. Simply spread out the solar panels or attach to your pack to start repwering your gadgets. Industrial-strength PET plastic faced solar panels sewn into high-wear polyester canvas ensure it's able to withstand the trials of your outdoor adventures. 
Resqme is a revolutionary hand-held rescue tool amazingly powerful despite its mini size. A fierce but absolutely safe spring loaded stainless steel spike allows the vehicle occupant to easily break side windows and a carefully concealed stainless steel razor blade slices through a jammed seat belt to prevent vehicular entrapment.
These socks are fully waterproof thanks to 3-layers: a wear resistant knit exterior (feels like a regular sock), a waterproof breathable Artex membrane, and a Coolmax FX moisture wicking anti-bacterior lining. The result is a sock that feels like a sock but protects like a rain bootie. 
The Solar Spark Lighter is a unique pocket-size solar fire starter and lighter. It is a stainless steel parabolic mirror, like the one used to light the Olympic torch. It is designed to focus the sun's radiant energy to a precise focal point that can reach hundreds of degrees! 
The LifeStraw Cleans Water You Normally Couldn't Drink. Removes 99.9999% of bacteria including Escherichia coli (e-coli), campylobacter, vibrio cholera, pseudomonas aeruginosa, shigella, salmonella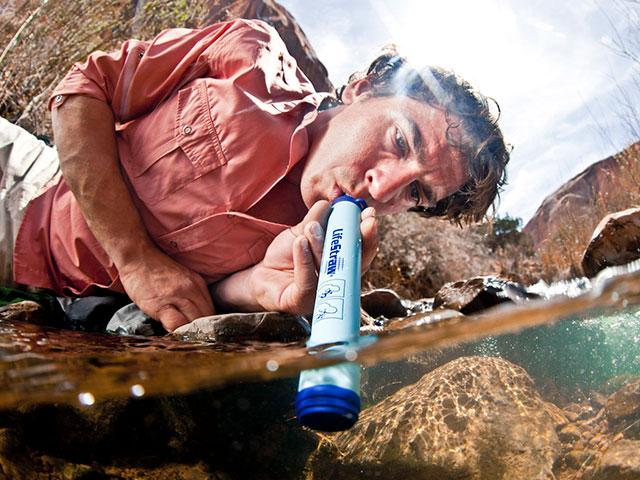 Don't Die in the Woods Survival Tent – This compact and lightweight pouch belongs in every outdoor travel kit. It packs an emergency 2-person tent made from tear-resistant, durable HeatFlex mylar, can reflect heat outward or inward, and sets up in minutes using the included 20ft length of paracord.
These MREs (Meals Read To Eat) are long lasting and designed for maximum endurance and nutrition with average 1250 calories per meal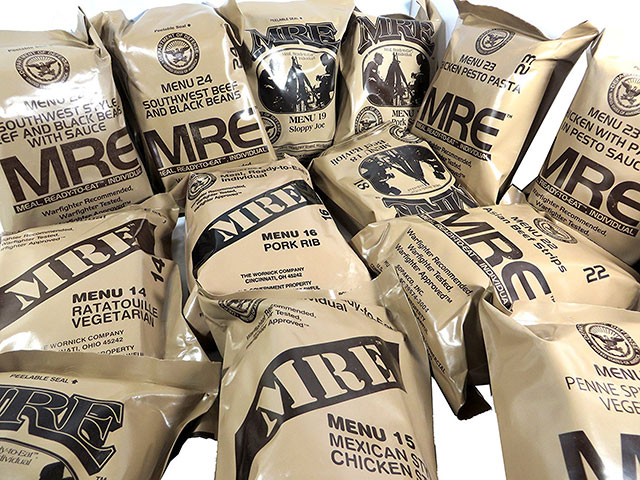 In the best case scenario, you won't ever need an emergency kit, but if a worst-case scenario arises, you'll be glad you planned ahead and got one. The Sustain Supply Co. Four-72 Emergency Survival Kit is our top choice because it not only covers the critical needs like water, warmth, sustenance, and first aid, but it also has lots of redundancies.