Fist of the North Star (1986)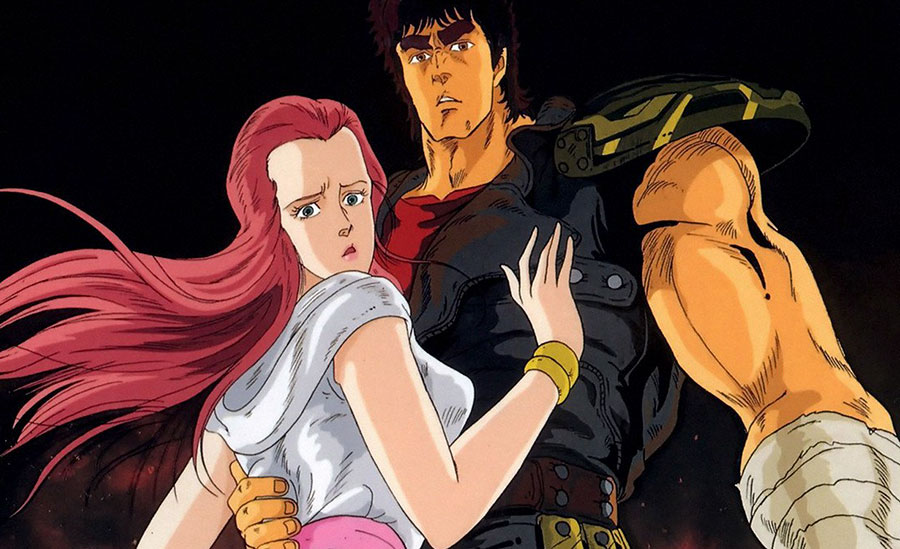 Incorporating post-apocalyptic themes, fights, carnage, violence and plenty of gore, Fist Of The North Star is arguably one of the greatest animes ever made. Fist Of The North Star is the exact opposite of the new generation of anime, which has become synonymous with big eyed characters focusing on being cute….it is stripped downed, no hold barred tale of survival in a dog eat dog world of chaos, disorder and violence glossed over with a dark shade of the 80's.
Emily Ratajakowski
This guy jumped out of a plane without a parachute!
A waterproof, stamp-size adhesive square may help locate lost valuables. Users can attach it to key chains, place them in wallets or purses and even stick them on laptops or books. Using the free Tile iPhone app, users can pinpoint the location of the Tile and the lost item. If all else fails, users can activate a sound alarm on the Tile to help find it.
Sophie Mudd
Nature is bonkers!
This unique little device is a T-shirt folder that makes folding infinitely easier, faster, and more precise. The simple contraption is made from sturdy, durable material and is accompanied by a diagram that carefully explains how to fold virtually any garment in about three seconds. 
Walk Of Shame!
The Kings' Dessert – or, how to create 16.000 honey strings in two minutes
Seeing her son for the first time in 67 years, Lee Keum-seom, who is 92, weeps as she hugs Ri Sang Chol, who is 71
In the 1950s the Korean War and the subsequent division of the country tore thousands of families apart. There have been previous reunion events, but the last was three years ago. Just 89 South Koreans and 83 North Koreans were allowed to briefly meet up at the Mount Kumgang (Diamond Mountain) resort in North Korea on August 20th 2018. After just a few, infinitely precious, hours the families were again split up. Given their age, most will probably never see each other again.